Keep your team on top of their game!
With PentesterLab PRO enterprise, your team members can quickly learn the latest tricks and vulnerabilities.
Like infosec, our content is constantly evolving.
Get a quote!
Just put the number of licenses and currency for a quote. Add your email address and organisation to get the quote by email or to order now.
Your quote
PentesterLab PRO
5 licenses for one year
Total price: US$1200
PentesterLab

is a fantastic resource. Every new hire here at Blaze Information Security gets a 3-month voucher when they start with the company.
Since we began doing this we really noticed the difference in how much better prepared junior and mid-level engineers are now, compared to when we didn't have this policy.
Learn how Thoughtworks works alongside PentesterLab to train their software engineers, QA engineers, and security consultants.
Learn more
Skill shortage?
Our clients stopped complaining about the Infosec skill shortage. They hire people with the right attitude and put them in front of PentesterLab PRO for the first few weeks of their employment. We take care of the training and getting all new employees up to speed for them. Some clients also started began to include completing some of our badges as part of their probation.
[Fun|Down]Time
Do you want to make sure your team is busy between jobs, learning important things they will use on their next mission? We provide challenges that are both fun and highly instructive. We also cover microlearning by providing some quick challenges as part of the Unix, PCAP and Essential Badge.
Track their progress
Our Enterprise Dashboard allows you to track your team's progress. You can see their activity as well as what badges they have obtained.
Friendly Support
If your users struggle with a payload or are not able to solve an exercise, we are here to help. We also cover the basics to make sure you won't have to
What do customers think of PentesterLab PRO?
The exercises and course content provided by PentesterLab has allowed me to continually excel in bug bounties and penetration testing in my career by ensuring that I am well aware of the techniques, methods and attack vectors that any good pentester should know.

Bug Bounty Hunter
I just completed the JSON Web Token exercise and learned so much! As matter of fact, I've learned tons already from just doing the first few exercises. I wish I would have found your site sooner. It's by far the best way to learn web app security!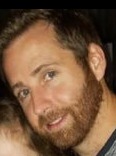 Chris Green
Security Analyst
I just finished the Intercept Badge. I think it's one of the best on offer [...] I'm really glad to now have some hands-on experience with a few basic examples. The course material and videos are exactly what I needed to quickly learn and execute on the subject matter.
Andy Acer
Web / Mobile Pen Tester
I consider PentesterLab to be a great resource for learning about web application security and ways how it can be subverted. Even though the exercises usually don't take much time to complete they can teach a lot. I can't but recommend it, especially to any aspiring junior penetration testers out there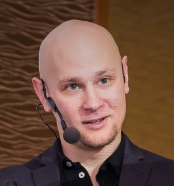 Jan Kopriva
CSIRT Team Leader
Frequently Asked Questions - Enterprise Account
Why are enterprise accounts slightly more expensive than individual accounts?
Individual accounts are linked to one user, so you can train one user with one account. With enterprise account, the licensing is done per head. This allows you to train as many users as you like. You can move the licenses around your users at any point in time in few clicks.
Can I pay by bank transfer?
Definitely. The invoice provided with the quote contains all the details. Once you send us a purchase order, we will create your account.
Can I pay using credit card?
Yes, we accept all major major credit cards. When you ask for a quote, we send you this along with and an invoice that contains a link to pay by card. Upon payment, your account will be created automatically. You will then be able to add your users and grant them access to PentesterLab PRO.
Who uses PentesterLab PRO Enterprise?
A lot of clients who prefer to stay discreet unfortunately. Our list of clients goes from small "pentest boutiques" to big banks and Fortune 50.
In short, a lot of companies who care about keeping their team up-to-date without breaking the bank.
Can I purchase new licenses before the end of the current subscription?
Absolutely. Just send us an email with the number of licenses you wish to add. We will send you a quote and invoices (prorated based on your current subscription). It's all automated as this happens fairly often.
What happens after the end of the subscription?
We contact you and you can decide to renew. Your team will not lose their progress if you decide to stop your subscription.